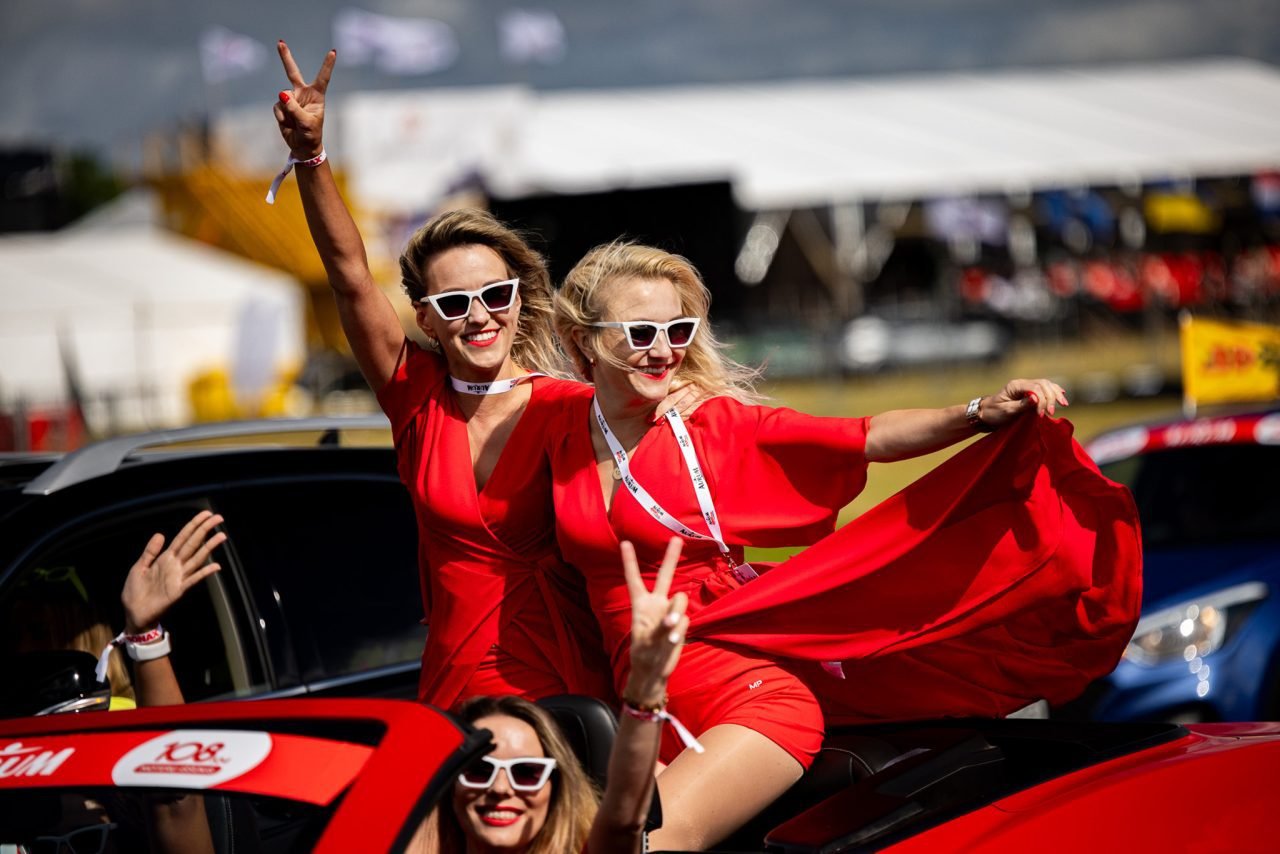 Ir vėl didžiausio susidomėjimo susilaukė penktadienio rytą startavęs "108 km moterų iššūkio" ralis, turtingoje ir turiningoje "Aurum 1006 km lenktynių" programoje randantis vietos jau šeštus metus paeiliui.
Šiemet prie starto linijos išsirikiavo 84 dailiosios lyties atstovių ekipažai, pasiryžę ne tik įveikti visas orientacinio ralio užduotis, bet ir kautis dėl įspūdingų prizų, kuriuos įsteigė organizatoriai ir rėmėjai.
"Džiaugiuosi, kad jau šeštus metus vykstantį "108 km moterų iššūkį" spėjo išbandyti daugybė merginų ir moterų, – sako renginio koordinatorė Jolanta Iselionienė. – Šiemet iš į "108 km moterų iššūkio" ralį užsiregistravusių 84 komandų net 33 ekipos debiutuoja šiame renginyje, 10 komandų prie starto linijos atvairavo elektromobilius, 15 ekipų varžosi dviejų narių, o net 69 komandos kovoja daugiau nei dviejų narių įskaitose.
Renginio senbuvės, Vilniaus "Womens Garage" ekipos damos taip užsikrėtė šia "bacila", jog vienoje komandoje ir viename automobilyje jau nebeišsitenka. Todėl šiemet iš vieno poskiepio išaugo net dvi komandos, startuojančios atskirai ir, nors ir dirbančios viename kolektyve, bet lenktynių trasoje tampančios aršiomis varžovėmis.
"Womens Garage 1" komandoje su "Cupra Formento" startuoja Rita Rotaru, Simona Brazauskaitė ir Gintarė Ivanauskaitė, o antrosios ekipos damos Silvija Panavaitė, Ieva Morkūnaitė, Kristina Klimienė ir Ieva Devainienė trumpiausią kelią į finišą stengsis surasti su "Mercedes-Benz CLA 180".
Jungtinė uostamiesčio ir Kretingos komanda – Džordana Valantinė, Laura Kupčienė, Gita Salickienė ir Rita Lukauskienė, pasivadinusi "Žmonomis", – vairuos "Opel Insignia".
O štai vilnietės "Visai normalios" (niekas tuo tikrai neabejoja) pirmenybę atidavė elektromobiliui "Tesla Model 3", kuriuo pergalės rakto ieškos Raminta Grigaitytė ir Dovilė Gribulienė.
Varžybų organizatoriai įžvelgė ir malonią tendenciją, kai daugelis moterų ir merginų, debiutuojančių lenktynėse ir besivaržančių pirmą kartą dalyvaujančiųjų įskaitoje, pasirinko elektromobilius.
Klaipėdietės, "RNDV Electro" komandos penketukas Rūta Katkauskaitė-Čičirkienė, Veronika Marozienė, Rimantė Jurevičienė, Vaida Intė ir Valdonė Ramanauskaitė startavo su "Volvo C40", o palangiškės "Špylkos ir Magnetai" ekipos narės Kristina ir Gintarė Pozingytės su Akvilė Šimkuviene pasirinko solidų "Porsche Taycan 4S".
Ką taip aktyviai į kvietimą iš visos Lietuvos atsiliepusioms damoms pažadėjo "108 km moterų iššūkio" ralio organizatoriai?
Pirmiausia, daug smagių, sportiškų rungčių, tarp kurių laukia ir slalomas, ir vairavimas ant slidžios dangos, ir važiavimas pagal ralio stenogramą.
Nieko stebėtino, nes orientaciniame ralyje ir moterims privalu parodyti visą savo sumanumą, mokėjimą naudojantis žemėlapiu ir Kelio knyga surasti galybę geografinių, istorinių ir kitų patrauklių objektų, o visus vargus atpirks pro automobilio langą lekiantys nuostabūs pajūrio regiono vaizdai.
Po renginio atidarymo ir varžybų starto "Aurum 1006 km lenktynių" trasoje "108 km moterų iššūkio" dalyvės, apvažiavusios trasa garbės ratą, stvėrė į rankas Kelio knygą, kurioje pažymėtas renginio maršrutas, nusidriekęs per daugelį miestų ir miestelių, tarp kurių Klaipėda, Kretinga, Plungė, Plateliai, Salantai ir kt. Be to damų laukia ir nemažai specialiųjų užduočių.
Bendras moterų ralio maršrutas – 255 kilometrai, iš kurių – 108 km pagal Kelio knygą, o visi kiti kilometrai – pervažiavimai tarp rungčių.
Jau starte moterys patikėjo, jog jų laukia daugybė nuotykių, šėlsmo, gražių̨ vaizdų kupina diena, kurią vakare vainikuos įspūdingi apdovanojimai "Aurum 1006 km lenktynių" festivalio scenoje.